6
MIN READ
Millennials and Gen Z employees are now the youngest generations in the workforce and are slowly taking over with over 50% of the global work force belonging to the millennial group. This means that companies are now starting to focus on recruiting Millennials and Gen Z employees. These younger generations were raised in a different technological and cultural terrain and have been exposed to technology for most of their lives. There may be big differences in what they're looking for in a potential workplace, from the time flexibility, learning opportunities, feedback, and potential career growth.
For recruitment services companies, these are crucial factors in predicting the success of Millennial and Gen Z employees in a job setting and may even help companies improve retention rates and employee satisfaction. To help you navigate and learn how to hire Gen Z and millennials, we've come up with a list of tips to help you facilitate successful recruitments.
How to Hire Millennials and Attract Gen Z Employees?
To successfully recruit Millennials and Gen Z employees you first need to be familiar with the things and workplace characteristics they're looking for in a potential work environment. For millennials, they're now well on the way to settling down in their respective industries, but this doesn't mean that they're going to be compromising their ideals. Millennials have a strong sense of purpose, with a demand for equity and transparency in the workplace. For the Gen Z, or the "zoomers," they prioritize culture, adaptability and flexibility, with the usual 9-to-5 schedule being a bit confining for most of them.
To attract both the Gen Z and millennial groups, here are some recruitment tips to facilitate a successful hiring process:
There's nothing more taxing for a Millennial and Gen Z employee than the knowledge that they've come at a standstill career-wise. The working terrain has been shaky for both generations, with most jobs offering little to no job security. Some millennials are also pretty specific when they want to have some movement in their jobs, with most feeling impatient after a year of routine work. Proposing a career ladder, introducing the prospect of career advancement, and making it clear how they can progress in your company is a surefire way to attract Millennial and Gen Z employees.
Give Benefits That Improve Quality of Life
The cookie-cutter image of millennials is that they want the creative and fun benefits – from Foosball machines to arcade games in the office. However, while these are creative and interesting, the changing terrain in jobs brought on by the pandemic has shifted the focus of most millennials. They are now keener on getting benefits that help them lead better lives. They also highly prioritize their mental health and overall well-being, which is why work-life balance is important to them.
Together with the usual benefits offered by companies, Millennials and Gen Z employees are attracted to benefits like dental, medical and vision insurance, mental health days, paid time-off, and wellness activities. In some cases, these benefits are non-negotiables.
For life insurance benefits, millennials appreciate a bit of flexibility on which plans they'd want to have, from premium care plans to lower-deductible options. Healthcare insurance is also one of the sought-after benefits since hospitalization costs and medicine prices in the Philippines are mostly not covered by government support. You can even add gym memberships and coverage for vision care, so your employees won't need to shell out that much money to keep their health in check.
Offering these plans will help your employees work better and be more productive, especially when they know the company they work for prioritizes their health and well-being. Not only do these benefits attract Millennials and Gen Z employees, but they also help keep these talents onboard.
We all know that a lot of companies already have processes put in place, which may make technological advancement a bit of a challenge, with most older employees refusing any technological advancement. This may be a bit of a no-brainer for Millennials and Gen Z-ers who've witnessed the evolution of technology as they were growing up. They have enough skill and exposure to quickly apply it to their work, as well as use some of the newest technologies to shorten processes and improve turnaround time. If they propose solutions or improvements to how the company works, let them know that they are being heard and that you are open to taking suggestions to improve your company's inner workings.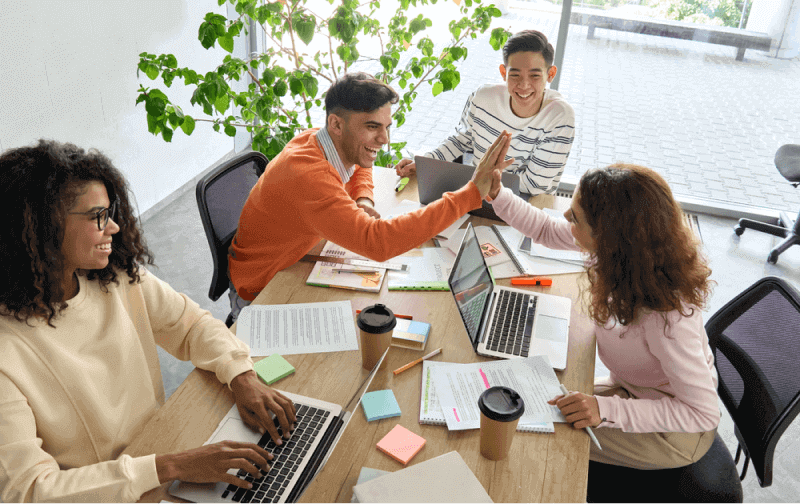 Be Flexible When It Comes Work Arrangements
The pandemic has ushered in an age where work-from-home setups are the norm – out of sheer necessity and the need for safety. However, as the pandemic starts to wane, employees are now looking for more flexible work arrangements, giving them the ability to work remotely when they need to. To attract Millennials and Gen Z employees, consider flexible working arrangements outside of the usual 9-to-5.
In fact, during the pandemic, there was a rise in employee productivity when employees were able to work from home. However, it still needs to be noted that with this high productivity rate, work and personal life also delved together, making it hard for employees to draw a line. To keep Millennial and Gen Z employees at your company, make sure you know how to provide them with a concrete structure and a clear timeline on when their job stops and where it begins.
Offer Strong Mentorship Programs
If you're trying to attract Millennials and Gen Z into your company, note that these generations put importance in getting trained and forging personal connections with people inside their organizations or companies. Strong mentorship programs will help them grow professionally, and at the same time inspire them into action. As mentioned above, Millennials and Gen Z put high importance in having a clear job ladder, and mentorships may give them a sense of progress.
Providing educational opportunities also give Millennial and Gen Z employees the ability to learn and improve themselves on the job, giving them an edge in their chosen industries.
Try the Visual Route for Company Introductions
When you're introducing your company and the work you do, the best route for Millennials and Gen Z is through the visual route: from videos to images that they can easily digest and process. These generations are constantly exposed to different modes of media, making their attention spans shorter, especially with content-heavy avenues. To attract and maintain their attention on your company, be open to investing in visual design. Not only will you get their attention, but you'll also leave a lasting impression.
For more information and inquiries about our Recruitment Service, don't hesitate to contact Aptitude today.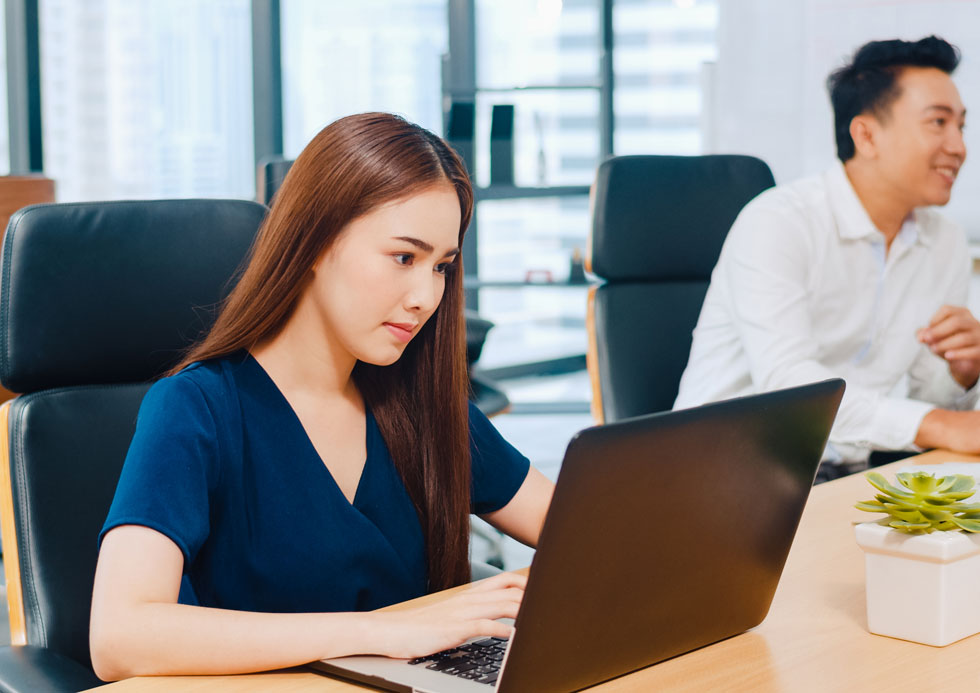 Be As Quick and Concise as Possible With Applications
Millennials and Gen Z are used to quick responses since they grew up in an online environment, wherein people they're talking to respond within seconds. With job applications, taking too long to process or decide on their application may make them a bit impatient and make them want to move on from your company. And we know that job applications can't be rushed, from the multiple interviews to the pre-employment skills assessments.
Fortunately, there are hundreds of tools at your disposal that may help you fast-track applications, such as recruitment services companies that specialize in pre-screening and skills assessment. Partnering with these recruitment agencies may help you go through applications quickly and concisely and make hiring Millennials and Gen Z applicants a smoother and quicker process.
After a Successful Millennial and
Gen Z Recruitment, What's Next?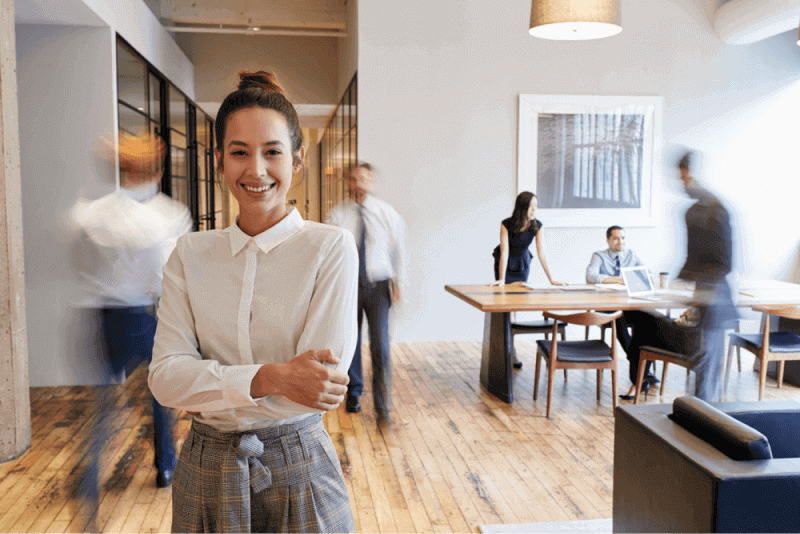 Once you recruit Millennial and Gen Z employees, the next step is to make sure that they stay. This is where company culture comes in. You need to make sure that the employees you've onboarded are on the same page, with a proper personality-fit for the workplace. Company culture is one of the top reasons why some companies have a higher retention rate than others.
This is also why recruitment companies now incorporate personality tests for employment – to properly gauge an applicant's personality and motivations, and ensure that they will assimilate perfectly into the company's culture. With Millennials and Gen Z, a sense of belonging is also one of the most important factors to keeping them happy.
After onboarding Millennials and Gen Z, it's now time for you to help them grow into the positions they've been hired for, as well as for you to stay true to everything you offered them during your conversations.
Hire Millennials and Gen Z Employees With Aptitude
Millennials and Gen Z employees have been navigating a challenging world since they've entered the workforce, from recessions to the recent pandemic. This is one of the reasons why they may be specific when it comes to what they're looking for in a company. They are looking for a sense of security and safety, but at the same time they need flexibility to be able to work well – and we at Aptitude know that.
This is why we are fully committed to placing applicants in environments where they will thrive and grow. Our dedication doesn't stop with the companies that we partner with, but we are also proponents of allowing employees the liberty to be in a company where they will belong to.
With our comprehensive services, science-backed personality tests, skills assessments, and background checks, we can ensure that you are hiring the best applicants, whether they're Millennials or Gen Z, and that they will be good fits in the job positions that you are hiring for. Contact us at Aptitude.ph and let us help you find the best matches.
I'm In! What Do I Do Next?
We make it easy for you to hire the right people and build talent within your organization.
Contact us today to improve your selection and recruitment process.