5
MIN READ
Make the best hiring decisions once you start realizing the importance of pre employment background investigations. Going through this process will help you thoroughly determine whether a candidate you are evaluating will be a good fit for your company's already-established culture or not. This is also one of the most effective ways of mitigating risks regarding your company.
Through a background check, you will be able to verify the details listed in an applicant's resume, such as their employment history and educational background. Validating these data can help you in assessing whether the individual qualifies for the open position. Cross-checking the information will also help you determine if the applicant is truthful, which is an important value each of your employees should have.
Additionally, conducting an employment background check for candidates in the Philippines will help you learn about their prior criminal records and credit history. Knowing these can help you avoid hiring individuals who can cause your company bad publicity, financial losses, legal damages, and even bankruptcy.
Alternatives to Background Checks
One thing you can do as an alternative to background checks is to simply trust the applicant and believe whatever they have written on their resume. However, based on what has been discussed above, this is a risky move. You cannot simply trust the information on a candidate's resume because it can easily be faked.
Another way to learn about an applicant without doing a background check is by relying on databases. However, one problem with this method is that it is not commonly used in the Philippines. Because of this, the information contained on the databases may not be updated and accurate. Furthermore, databases may not even be accessible to most recruiters here in the country.
If you do not have the resources or manpower to conduct a background check for your employment process in the Philippines, you can choose to work with an employment verification company instead. They can help you obtain accurate information about your applicants and properly verify each one of them through the following methods:
Education and professional license check
Employment verification
Criminal record checks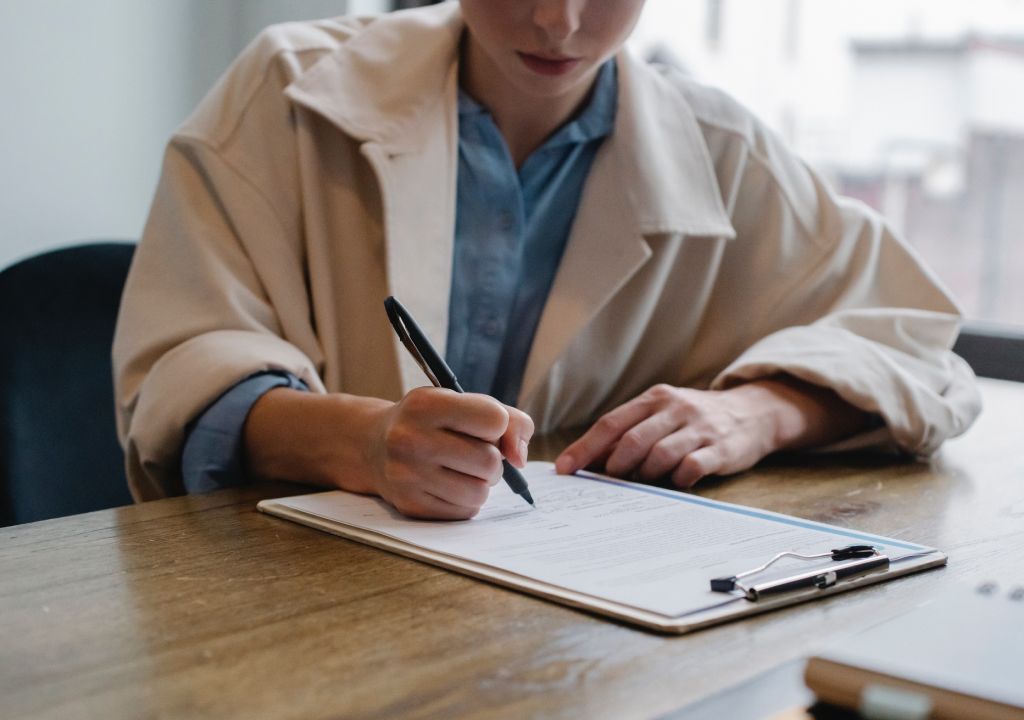 The Philippine Law on Background Checks
There are no laws under the Philippine Labor Code that prohibit companies and recruiters from conducting background checks on applicants. They are generally legally permissible and may even be a prerequisite of some employers before hiring a candidate as a valid exercise of its management right.
However, companies must still adhere to the Data Privacy Act of 2012 (Republic Act. No. 10173), which has specifications that may be applicable in employment background checks in the Philippines. This is implemented by the National Privacy Commission (NPC).
For more information and inquiries about employee background check, don't hesitate to contact Aptitude today.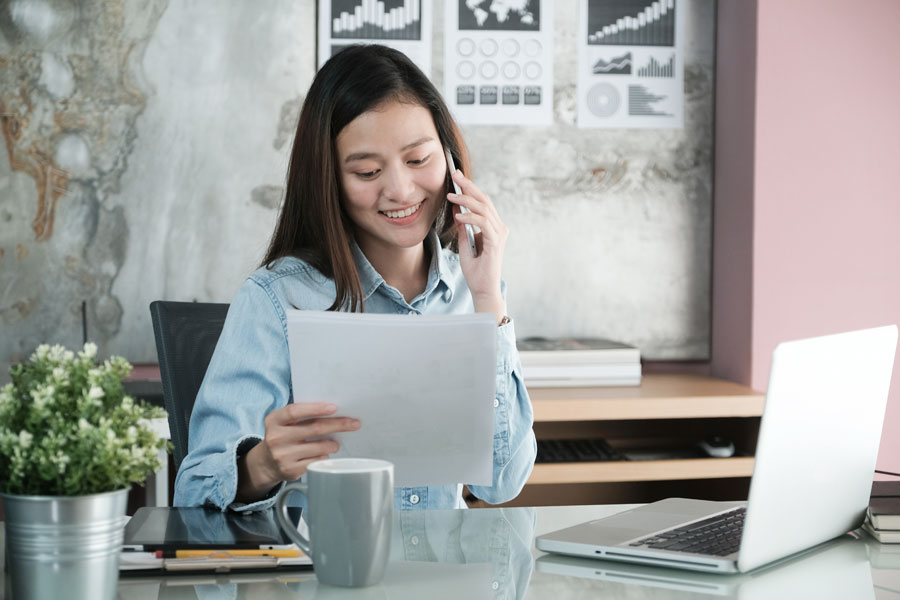 How to Conduct Background Checks Legally
 Although you can legally do background checks on your applicants, there are still regulations you should follow. This is to ensure that you are not violating any of the applicant's rights.
Ask for the Applicant's Consent
Before starting any collection of the applicant's personal information, you should first secure consent from them. This is important because processing a person's sensitive personal data without their approval is prohibited.
What is Considered Sensitive Personal Information?
The following data fall under a person's sensitive personal information:
Information about a person's race, ethnic origin, marital status, age, color, and religious, philosophical, or political affiliations;
Information about a person's health, education, genetics or sexual life, or any proceeding for any offense committed or alleged to have been committed by the person, the disposal of such proceedings or the sentence of any court in such proceedings;
Information issued by government agencies peculiar to an individual, which includes, but is not limited to, social security numbers, previous or current health records, licenses or their denials, suspension or revocation, and tax returns; and
Information that is specifically established by an executive order or an act of Congress to be kept classified.
If you do not intend on looking into an applicant's sensitive personal information, you can go on processing their personal data even without securing consent. This can be done if it is necessary or desirable from the perspective of the employer-employee relationship.
However, before you start processing a candidate's personal information, they should be informed of the following:
The description of the personal data to be entered into the system;
The purposes for which they are being or will be processed;
The basis of processing, when processing is not based on the consent of the data subject;
The scope and method of the personal data processing;
The recipients or classes of recipients to whom the personal data are or may be disclosed;
The methods utilized for automated access, if allowed by the data subject, and the extent to which such access is authorized;
The identity and contact details of the personal data controller or its representative;
The period for which the information will be stored; and
The existence of the employee's rights as data subjects, including the right to access, correct, and object to the processing, as well as the right to lodge a complaint before the NPC.
Following these regulations will allow you to learn about the candidate you are considering employing and determine if they are trustworthy and are a good fit for your company. Additionally, you can accomplish these without violating the applicant's rights.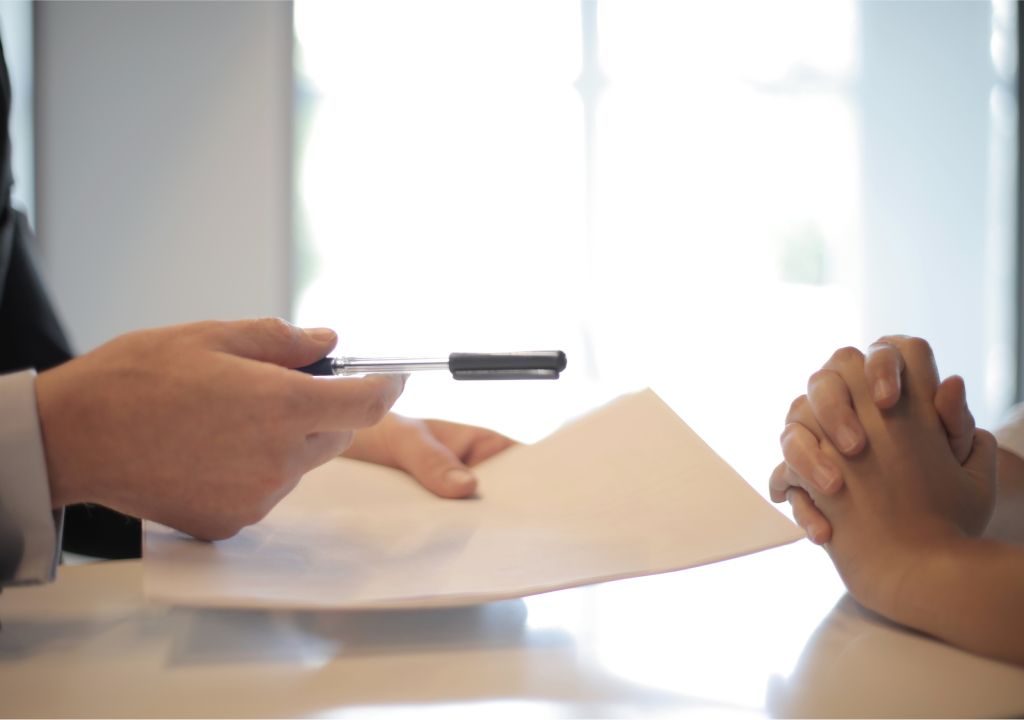 Only Ask Appropriate Questions
Once you start conducting a background check on your applicant, you should remember to ask only the right questions. You should limit the questions to what you only need to know regarding their employment history. Here is some information that you might want to know about a candidate:
Their previous position and job description
Their previous salary
Their reason for resigning/dismissal
Asking unnecessary questions about an applicant's employment history might be considered a violation of their privacy, so it is best to stick to the basics.
Tips on Conducting an Effective Employment Background Check in the Philippines
Conducting a background check on an applicant is fairly easy. To improve your process, you should consider doing the following tips:
Treat Each Candidate Equally
Let every individual go through the same application process. This means that every candidate should go through a background check regardless of the position they are applying for. Doing so will help you ensure that every person you hire, whether a senior-level or rank-and-file employee, is trustworthy.
If you discover any minor and correctible issues regarding an applicant after conducting a background check, you should find the time to tell them. This allows the candidate to clarify your concern before you completely dismiss them or move on to other options.
Work With the Experts in Employee Background Checks
To ensure that the results you obtain from a background check are accurate and relevant, it is best to work with a team experienced in the process. Get in touch with us to learn more.