7
MIN READ
Hiring the right person for the job is like finding the diamond in the rough. The tedious screening process requires a meticulous eye and keen observation. If you want to find the perfect person for the job, you'll have to determine if the candidate's skills and values match your company's unique culture. You can accomplish this through pre-employment tests.
What are Pre-Employment Tests?
With hundreds of applicants vying for one job, the search isn't always easy.
Traditional methods of getting to know candidates — interviews and resumes — often don't guarantee the best insights. Interviews (especially unstructured ones) are subjective, while resumes can contain misleading statements or lies.
Fortunately, you can now easily access pre-employment tests.
Pre-employment tests allow you to have an objective and standardized way of gathering information on applicants during the hiring process. You can utilize them to filter and manage large applicant pools much easier.
Why are Pre-Assessment Employment Tests Good?
Well-validated and professionally developed pre-employment tests give businesses and employment screening companies better insight into the traits and skills of a prospective employee. Businesses that use pre-employment testing can avoid common hiring-related problems, such as:
Spending too much time on hiring
Still hiring the wrong people
Pre-employment tests address these concerns by drastically reducing the time spent on interviewing candidates and reading resumes, as well as reduce the costs associated with hiring. By providing objective and reliable data, companies can easily predict job performance and reduce the number of bad hires.
Here at Aptitude.ph, we recommend adding pre-employment tests to the hiring process to guarantee a more productive workforce and fewer turnovers. Businesses of all sizes will also get a better grasp of the vast pool of applicants.
For more information and inquiries about Pre-employment testing, don't hesitate to contact Aptitude today.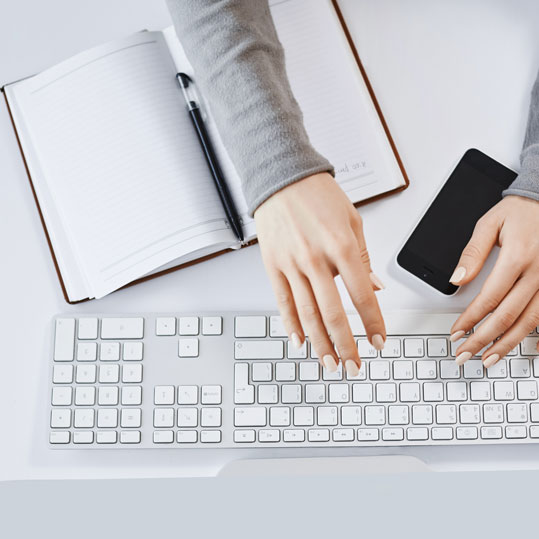 What Are The Different Types of Pre-Employment Tests?
Pre-employment tests generally fall into the following categories:
Testing Simplifies the Hiring Process
Pre-employment tests do not just streamline the hiring process; they also strengthen the business by increasing the likelihood of employing productive individuals. Pre-employment testing also helps companies achieve their desired business outcomes, such as increased sales, lower turnover, and higher customer satisfaction.
The most significant benefits businesses can experience by implementing effective pre-employment test solutions include:
Increased productivity. Tests can determine the extent to which an applicant has the talent, knowledge, and determination to perform well. If a candidate perfectly fits the job, they will certainly excel. When they excel, so will the company.
Better employee retention. Hiring the right candidate is just as important as reducing turnover and retaining talent. Pre-employment testing enables businesses to screen applicants more efficiently, particularly in their personality and whether they will stay in a role for long.
More efficient hiring process. Time is of the essence. You can't get back every minute you spend sifting through resumes, interviewing, or phone screening. Pre-employment tests enable you to determine the applicants you wish to spend time with first.
Increase legal defensibility. The use of pre-employment tests requires following hiring selection guidelines set by the government. These prove that all tests and assessments are legal to use as long as they are job-related. Pre-employment tests also provide businesses with objective predictors of job success. It allows employers to be legally equipped in case an applicant challenges the legality of the assessment.
Potential Issues with Pre-Employment Tests
While pre-testing guarantees plenty of benefits in the employee selection process, there are still challenges along the way.
Validity is the first issue, whether or not an assessment can accurately measure the specific criteria it's supposed to measure, as well as its accuracy in predicting future performance. HR personnel and employers should be able to prove that candidates who did well on the test will do well on their job.
Reliability is another concern. For a test to be reliable, the candidate's test results should be the same every time they undergo an assessment. If an applicant takes the test one day and scores high, then they take the same test a week later and receive a lower score, the test is not reliable.
To ensure employment tests deliver desired results, consider the following:
Choose tests that are reliable and valid
Learn more about potential pre-employment tests before you purchase them from other companies
Refrain from adding questions that are too personal or offensive
Don't rely solely on the test results to determine if an employee is a perfect fit for the company
A pre-employment test is necessary to help you hire the best ASAP. But if you're still struggling with finding the right test, worry not. Aptitude is at your service.
We offer exceptional pre-employment testing services. You can count on us to help you find the diamond in the rough by identifying candidates who possess values that match your company's unique culture.
Streamline your hiring process with us today.
I'm In! What Do I Do Next?
Reach out to learn more about our pre-employment testing services today and take advantage of our introductory promo. You'll get a full overview of the questions as well as a sample report. 
We can provide online or on-site training on how to administer the test and interpret the data given.