8
MIN READ
After the COVID-19 pandemic shook the world and turned it upside down, suddenly remote work was the only game in town. According to the New World of Work of Survey by Workable, nearly two-thirds of businesses around the world went fully remote while about a third went partially remote. Around 71% of companies surveyed stated that remote work will be a standard going forward.
This means that hiring teams and recruitment companies have also started working remotely. However, there are still those who have yet to settle into the new routine of hiring from home and overcome the difficulties of hiring remote employees. That's why we've put together this guide to walk you through each step of the remote hiring process.
In this article, we'll tackle the best ways to approach hiring remotely during the pandemic and post-COVID 19.
How Does Remote Hiring Work? Top Tips to Help Your Company Transition From Onsite to Remote Hiring
When you first clicked on this article, you might be wondering: How does remote hiring work?
To answer your question simply, the process is pretty much the same: set up job ads, sift through resumes submitted, schedule interviews with candidates who have potential, hold multiple interviews, have them answer an online pre-employment test, and then send them a job offer if they make the cut.
The catch is you now do everything online. Here's how you can adjust your current process to accommodate the need for hiring remote employees in the New Normal.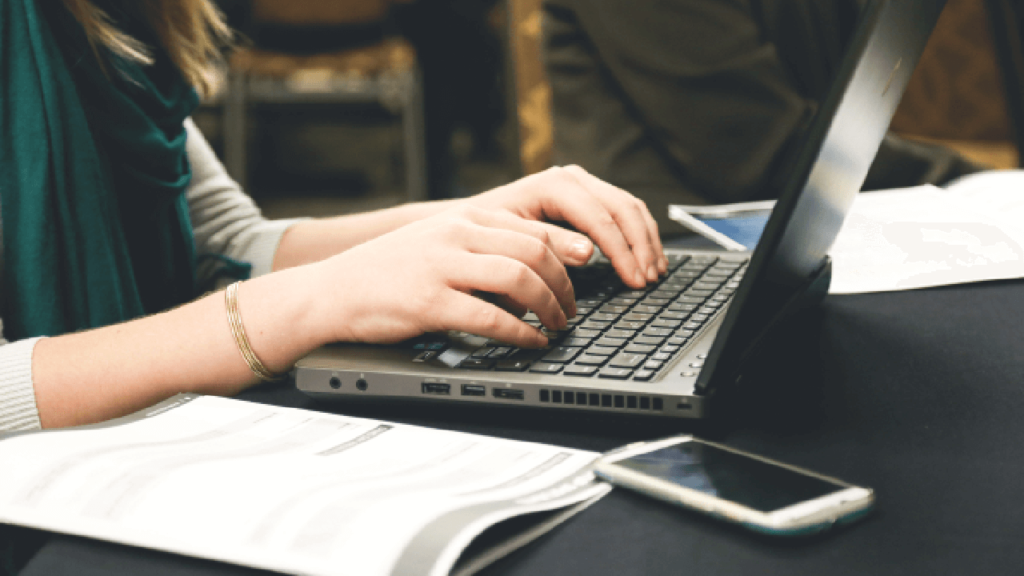 Decide on the soft skills you want to prioritize
It's relatively easy to measure an applicant's technical skills and talent using an online skills and assessment test. Testing their skills before interviewing them can help you identify the strongest candidates.
However, hiring remote workers essentially means looking for a certain set of soft skills required to excel at remote working.
A few of these remote working skills include:
Great communication skills
Powerful collaboration skills
Good time management skills
Solid organizational skills
Accountability
Self-discipline
Unless a candidate possesses these skills, it's no use taking them further in your recruitment process because they'd inevitably be a bad fit if they're not equipped with the skills listed above. Evaluating candidates based on these skills is crucial because unlike technical skills that can be honed through proper training, you can't just train or upskill your candidates to manage their time wisely or have a sense of integrity. They've got to have those already.
There are many ways to test for these types of skills and character traits when hiring remote employees. For instance, pre-employment tests are great evaluation tools to measure such skills. Take a look at the Veritas Integrity Test. It's an online integrity test that enables you to hire candidates who can take accountability for their actions and take full responsibility for the tasks given to them.
You can also get to know your candidates better through an online personality test. It allows you to identify candidates whose personality fit the job role and description as well as assess they will assimilate quickly into the culture of your company. It also lets you measure the stability of a person's work ethics, helping you determine candidates who can communicate well with others and quickly solve problems.
For more information and inquiries about online personality tests, don't hesitate to contact Aptitude today.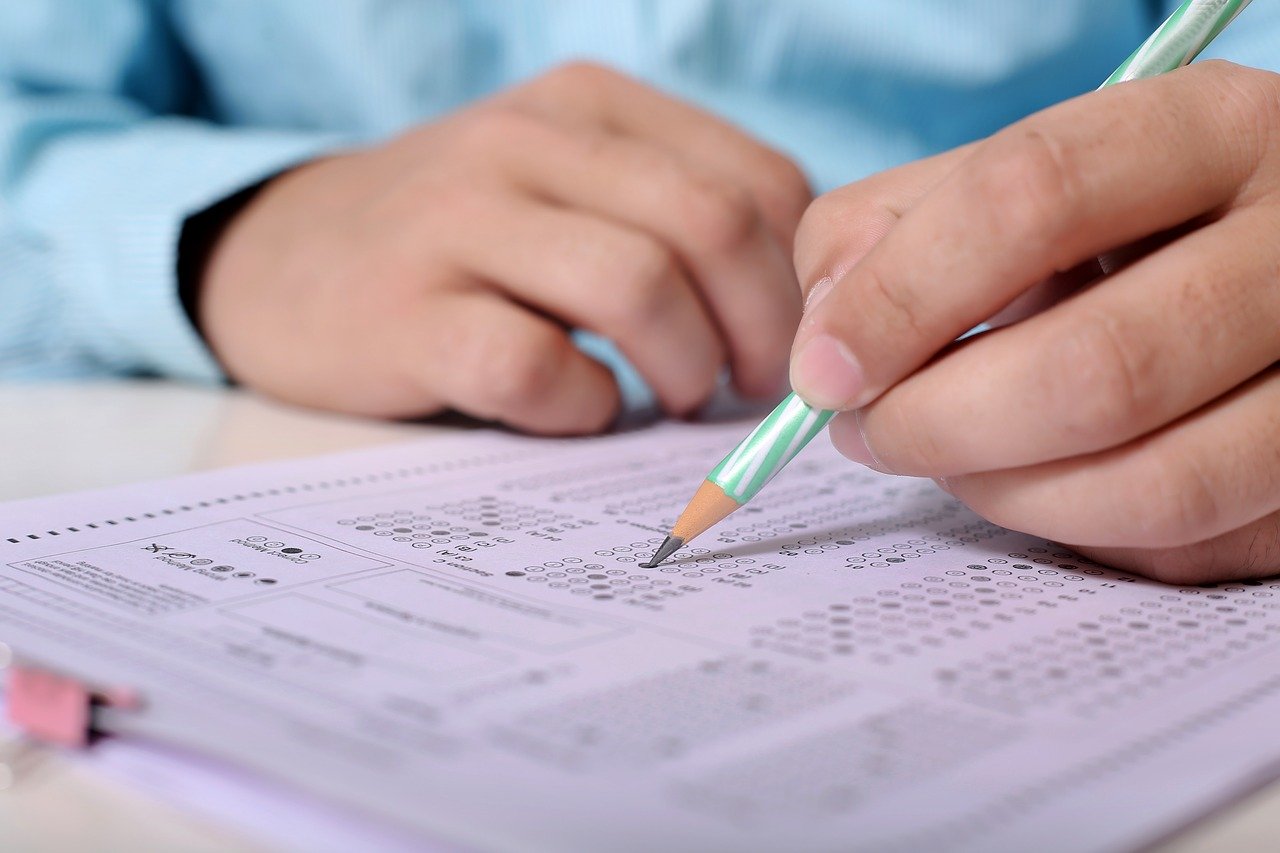 Adjust the role's description
A very important one to adjust is the role's description. When you're hiring remote employees, you have to make it clear to candidates that remote work might be temporary, and explain the expectations that come from your company's side when you wish for them to report physically to the office. Things that are worth including in the remote role's description include:
Clarity about geography — do candidates have to be based in the same region as your company for convenience reasons? Does the time zone matter?
Working hours — what are your company's working hours? Will you be able to accommodate changes in shift schedules?
Remote collaboration and practices — how has your company adapted to working remotely? How are decisions made?
Company's culture — how do you keep your remote teams connected with each other? Do you organize online meetings where everyone aligns or just talks about their lives? What are the online activities that you've set up to make sure everyone gets to bond? Company culture is often the determining factor of some applicants when choosing companies, so make sure yours shines brightly throughout the recruitment process.
Career progression — how do the first 3-6 months look like at your company? What are the career paths that they can take when they sign up with you?
Remote-focused keyword — don't forget to add remote-specific keywords so that the role will be discovered by people looking for a work-from-home setup. For example: working from home, remote position, etc.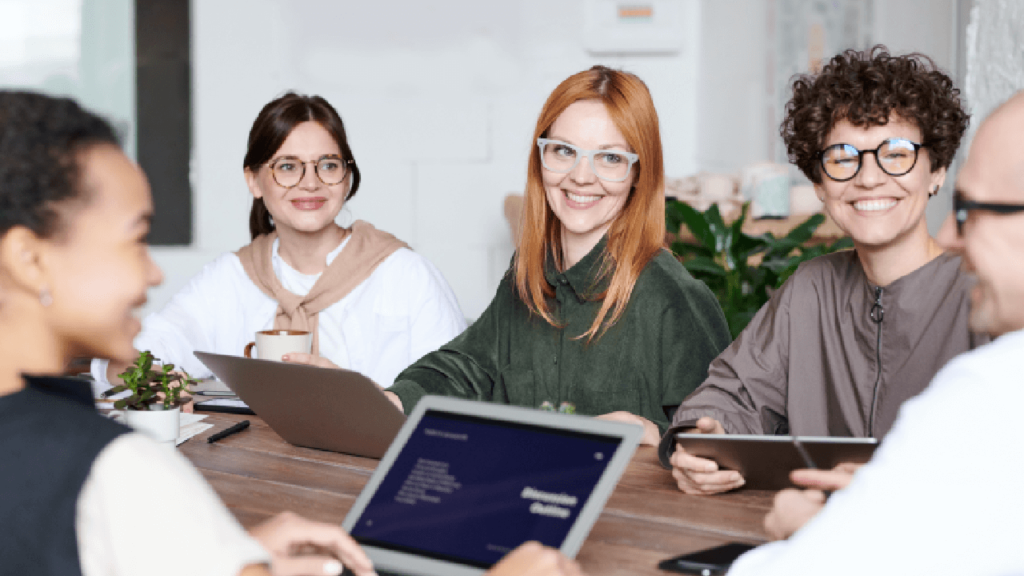 Keep your team informed of all the changes
When hiring remote employees, it's crucial to unify all your information in various communication channels. Since you're all working from home, you need to find a way to stay in touch with everyone in the team, and make it easy and simple to communicate with one another:
Prepare — make a document that outlines the entire interview process for every opening and role. Include guidelines for remote interviewing in the document as a reference for everyone.
Keep track — make a habit out of putting in written interview summaries, so everyone in the team can read the notes objectively.
Communicate — set up a private messaging channel on Slack, Skype, Google Hangouts, etc. dedicated to a specific candidate so that everyone is informed of the candidate's progression. The group chat should have the HR manager, at least one recruiter, and the candidate's interviewers.
Automate — you can go as far as setting automation with your ATS to keep everyone in the loop with notifications each time you update a candidate's profile.
Make the most out of technology
The COVID-19 pandemic has changed many things, including the way people communicate. For instance, it's made everyone get used to talking on camera – even those who were camera-shy before.
Now that conducting job interviews via video is the new normal, how do you make the most of the technology? Here are some effective steps on how to overcome remote hiring issues when it comes to technology:
Give your technology a test run. Test your internet connection and speed, as well as your webcam and audio equipment. Ensure you and the candidates have the same video-conferencing software installed. If possible, conduct a trial run so that everything runs smoothly during the actual interview date.
Remove as many distractions as possible. These include alarms, phone notifications, pets, and children.
Ensure your area is well-lit. While you're not trying to win an award for cinematography, you also want to give off a great impression. Good light, clear sound, and a neutral-colored plain backdrop are enough to improve the video interview experience.
Create a connection – and not an internet one. Remember that everyone is still new to video-interviewing and it can be intimidating when non-verbal communication cues are suddenly taken away. An expression that appears interested in a personal interview may come across as bored on screen. Don't forget to smile, nod, and give plenty of cues to that the candidate knows you are listening and engaged. When speaking, address the webcam to make look like you are maintaining eye-contact.
Don't forget to screen applicants for health risks
As the COVID-19 pandemic has impacted businesses worldwide, employers like you should prevent it from becoming a hazard in your workplace. You can do so with the help of employee health screening tests that you can conduct for your candidates, especially if they will be entering your premises.
Health screening aims to flag the risk levels of people before they return to work, helping you mitigate the spread of infection in your organization. You can ask candidates about questions such as symptoms of COVID-19, possible exposure to COVID-19, and awareness when it comes to COVID-19 prevention.
For more information and inquiries about health screening, don't hesitate to contact Aptitude today.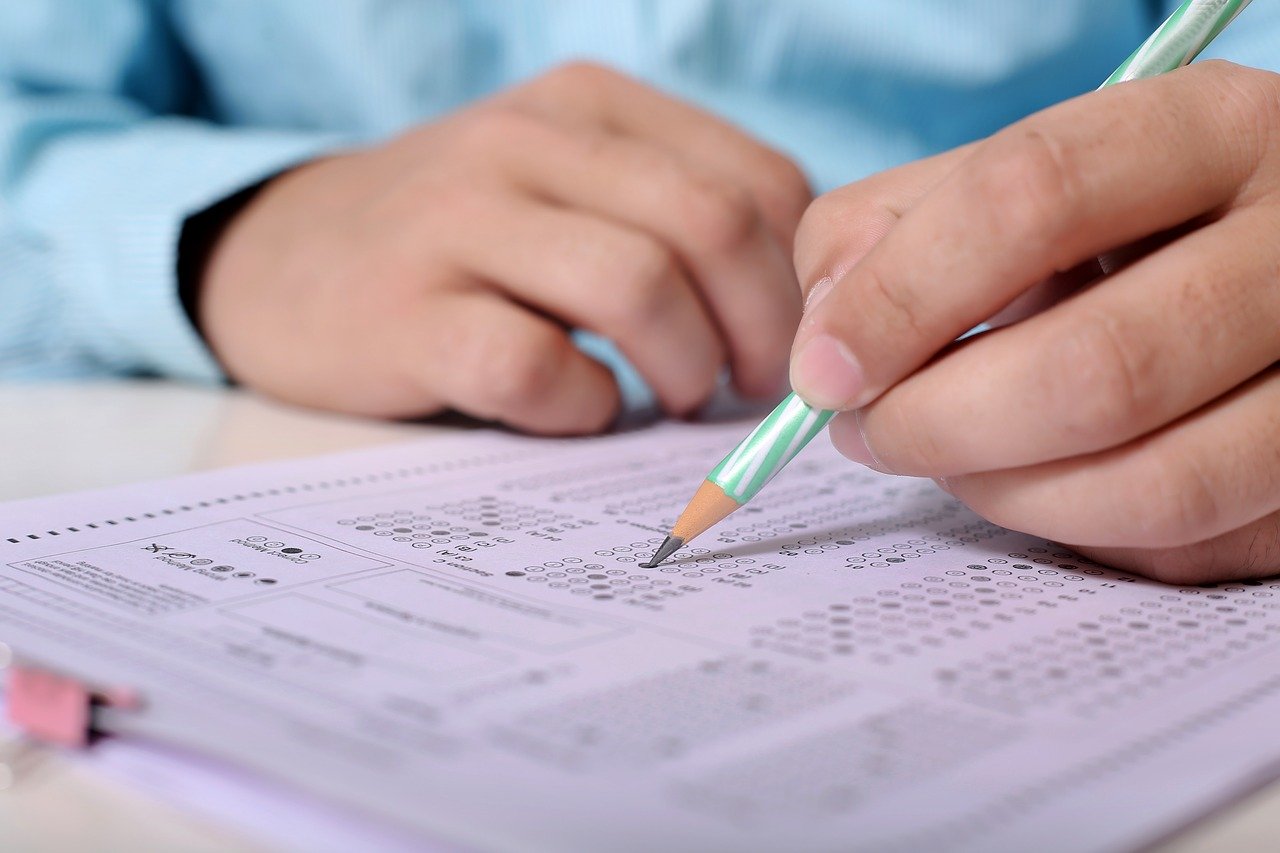 Virtual onboarding is exactly like its traditional in-person counterpart – only most, if not all of it, is done virtually. Virtual onboarding is a crucial last step in the hiring process as it lets you keep new employees engaged while catering to flexible working arrangements.
To virtually onboard a new employee successfully, use a combination of webinars, video conferencing, tutorial videos, PDF guides, and interactive exercises that new hires can access online via their desktop or mobile devices.
The timing and quality of the new hire's onboarding play a crucial part in their long-term opinion of your company. As such, it is best not to bombard or overwhelm them in the first week. Spread the onboarding sessions over several weeks.
One of the most difficult aspects of onboarding to recreate virtually is the inevitable small talk or water cooler conversations. In other words, letting your new employees get to know their team, supervisors, and colleagues. Set up virtual catch-ups or weekly conversations over coffee so that they can talk about non-work topics with colleagues they'll need to interact with regularly. This will help them build strong working relationships.
As your onboarding will be completely virtual, nothing is stopping you from starting the process even before the official start date of a new hire – as long as you get their go signal too. This can generate excitement and make new remote employees feel more productive and engaged from the start.
Here are several actions to take for a successful virtual onboarding:
Create a PDF guide or document to your company, your core values, applications used, key personnel, challenges, etc.
Set the new hire up with essential hardware, applications, and tools
Conduct weekly catch-ups and ensure they are invited to any team meetings
Let your company culture shine through as quickly as possible to make the new employee feel that they belong and they're part of the team. This is especially crucial in this time of remote working.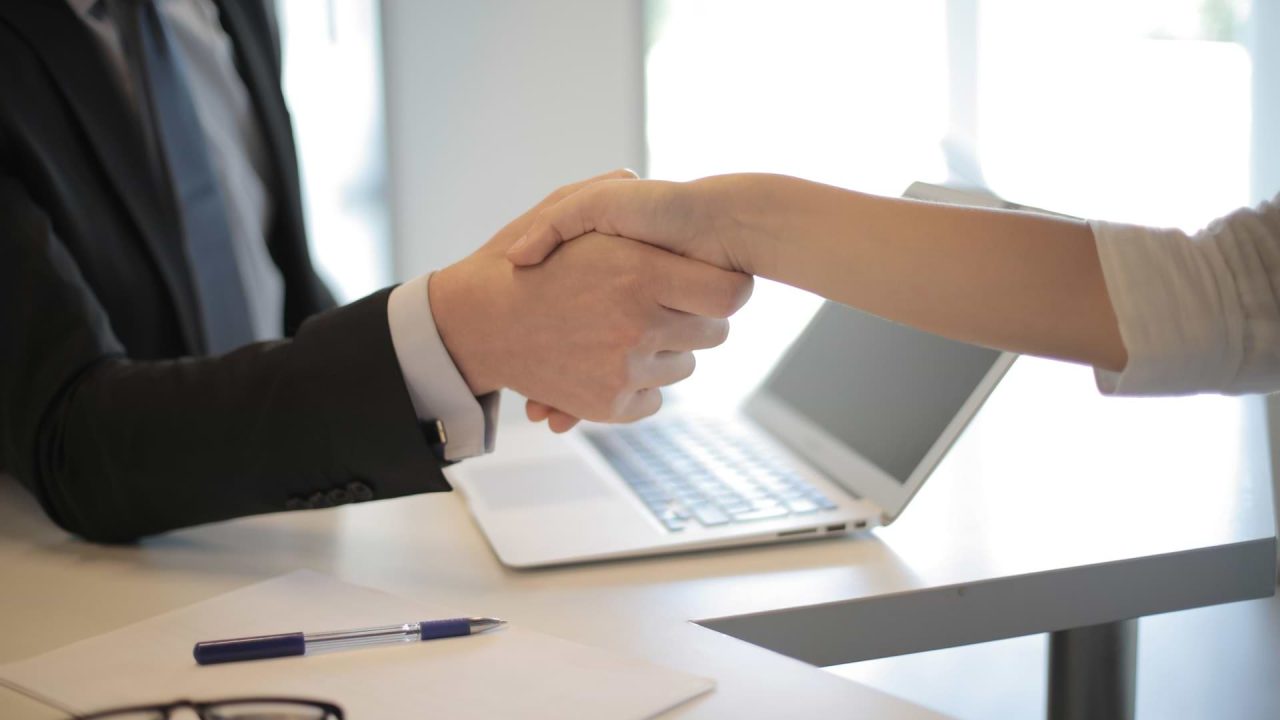 Hiring Remote Employees in a Post-COVID World
Like almost every aspect of life that underwent change ever since the pandemic hit, hiring remote workers during and post-COVID will inevitably involve a lot of trial and error. However, if you follow the guide we've set up above, you can set up your own goals and timelines and make sure those are constantly met – even in a completely virtual set-up. Hopefully, you were able to learn ways on how to overcome remote hiring issues if ever they come up.
Even if your company's not recruiting remote employees right now, it's essential if you're thinking about building your future hiring strategy. The best thing is to ensure your businesses and recruitment strategies are aligned and get proactive in defining and finding the talent segments you need to achieve the goals of your organization.
I'm In! What Do I Do Next?
Reach out for a free trial today and take advantage of our introductory promo. You'll get a full overview of our online recruitment test as well as a sample report. We can provide online or on-site training on how to administer the test and interpret the data given.