8
MIN READ
Your employees serve as the backbone of your company. They are the ones who complete every necessary task in your organization to serve your clients and customers well.
Given their importance, you should ensure that each of your employees meets your company's standards and possesses the right set of skills and experience. You can accomplish this by thoroughly screening every individual who applies for a position in your company.
The best way to assess whether a candidate will perform well in your organization is by having them go through a meticulous recruitment and selection process.
What is the Recruitment Process?
The recruitment process involves sourcing and selecting individuals who can fill an open position in a company. This process of recruiting people is usually completed by recruiters, the members of your HR department, and some managers who might be concerned with the open position.
Steps in the Recruitment and Selection Process
The end-to-end recruitment process involves several steps to help your hiring professionals find the best candidate for an open position as efficiently as possible. To make the procedure more manageable for your HR team, let us explain the recruitment process and every step involved in it.
Determining Your Hiring Needs
Before you even set out to find the best candidate to join your company, you should identify your hiring needs. Maybe you have a newly formed job opening or a recently vacated position that you need to fill.
No matter what the situation is, your first recruitment process step should be to determine what you need for your company by doing and considering the following:
Find out the gaps in your current team. Do you have new needs to fulfill in terms of ability, performance, or personality? Maybe there is a new task that needs to be taken care of by a new employee.
Is there an increase in workload? If your current team cannot handle the additional tasks, maybe you should consider hiring a new employee.
Analyze your team's performance and determine if there are any lack of qualities, qualifications, skills, and proficiencies that need to be addressed.
Maybe an employee has recently left your company. You will need to hire a new employee to fill in the position vacated by your former team member.
Once you identify that your company has a hiring need, you must start the recruitment process as soon as possible. Letting your team go on with a staffing deficit may affect your business processes and cause them to produce subpar output. Additionally, not immediately addressing your hiring needs may lead to more serious issues, such as an increase in employee turnover and loss of revenue.
Prepare the Job Description
Now that you have identified your organization's hiring needs, you must go into detail about the specific qualities that you are looking for in a candidate. You can start by listing out what you need from an applicant in terms of knowledge, skills, and experience. Establishing these before starting to source and screen candidates can provide your recruitment team with a clearer goal when hiring.
Next, identify the duties and responsibilities associated with the open role. These criteria can help guide your HR team in determining if a potential employee has the skills and qualifications to fill the open position in your company.
The list of duties and responsibilities can also provide aspiring applicants with a checklist that they can use to assess themselves before applying. It can help you communicate what exactly you need and expect from a potential candidate, ensuring that every party involved is on the same page.
After ironing out all the details you need, you should start writing the job description. Ideally, it should have the following details:
Title and department
Duties and responsibilities
Qualifications and skills
Location
Compensation, perks, and benefits
You can also provide the following information to help candidates learn more about your company and entice them to apply:
Core values
Industry pay
Nice-to-have qualities for the position
Conversational CTA
Be sure to be as specific as possible when writing your job descriptions to attract more qualified individuals to apply to your company. Also, remember the following tips when coming up with a job description for a job opening:
Personalize your job descriptions
Provide as many details about the job as you can
Remember to choose the right keywords
Keep a conversational tone
Utilize bullet points to make your job description easier to read
Avoid big chunks of text
Do not use unnecessary jargon and metaphors
Following these tips will help you create an excellent job description that can be effective in attracting qualified candidates.
Strategize Your Recruitment and Selection Process
Make your recruitment process as efficient as possible by creating a recruitment plan. Your strategy should involve everything your recruitment team should do to save time and energy.
You should lay out every detail regarding the recruitment process flow, including the best ways of getting the word out about the job. You must also strategize who will be responsible for reviewing candidates' resumes, scheduling interviews, and deciding on the candidate to hire.
One of the most important parts of your recruitment process is finding talents and enticing them to apply to your company. You can accomplish this by utilizing internal and external sources.
Internal Recruitment Sources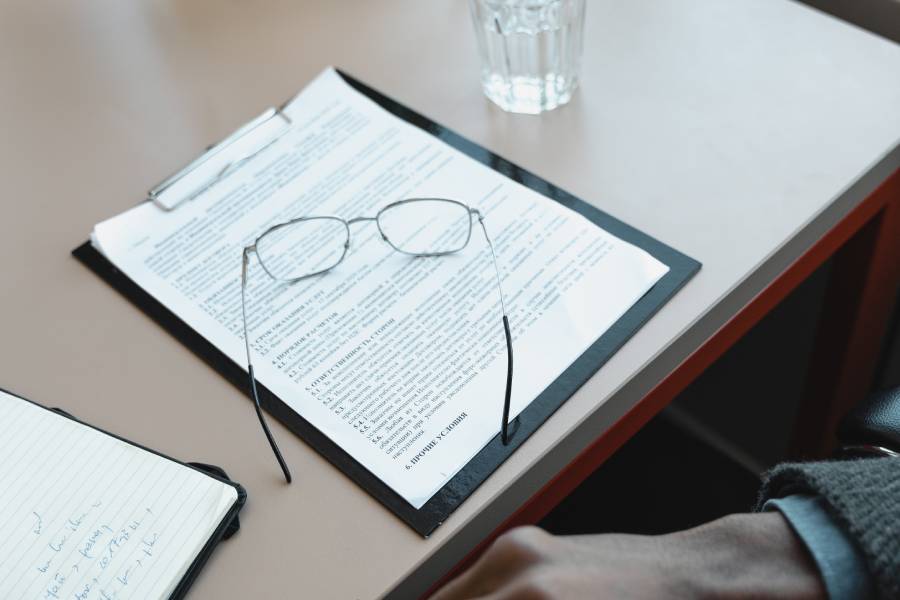 Maximize your existing resources when looking for a new employee. Using your internal sources to find candidates will allow you to reduce your company's attrition rate and save you money and effort.
Transfer: You can fill the open position in one department by transferring an employee from another one. You can do this without any changes in the employee's job role, status, or salary.
Promotion: Another example of sourcing in the recruitment process is promoting one of your high-performing employees and providing them with additional responsibilities along with a raise.
Referral Program: You can use the networks of your existing employees to source qualified candidates for your organization. Ask them to refer anyone that they think might be qualified for the job opening in your company and reward them for doing so.
Previous Applicants: Keep the files of your previous applicants who did not make the cut. This will provide you with a database of competent talents whom you can reach out to when looking for new employees.
External Recruitment Sources
If you want to reach more qualified candidates, you should utilize your external sources of recruitment. Doing so will also allow your HR team to avoid any partiality or biases when assessing candidates.
Advertisements: Attract efficient manpower by advertising your hiring needs. You can use print or digital media to reach qualified candidates.
Job Portals: One of the best ways to connect with applicants is to post your opening on job portals, a much-preferred platform for job seekers.
Company's Career Site: Use your organization's career site to source applicants and attract them with a professional theme, compelling content, and other enticing materials. You can also use this platform to introduce aspiring applicants to your company's social profiles.
Social Media: Another way of reaching qualified candidates online is by using social media platforms. You can post your job openings on LinkedIn, Facebook, and Twitter to reach potential applicants.
Screening and Shortlisting
After gathering a large pool of applicants, the next step is to screen and shortlist them to narrow down your choices. However, this may not be an easy task.
Reading through several resumes can be tiring and time-consuming. You also have to deal with one of the greatest challenges of this step: staying efficient and accurate as you screen applicants.
Accuracy is an issue because screening several applicants' resumes may be too overwhelming for your hiring team and cause them to commit mistakes. After all, identifying qualified candidates may not be that easy if you have a large pool of talents.
To make the screening and shortlisting process more manageable, here are some tips you can follow:
Screen applicants based on their minimum qualifications
Then, sort candidates based on their preferred credentials. To do this, look at their certifications, experience, expertise, technical competencies, and other specific skills.
Shortlist the candidates who meet the minimum qualifications and possess your preferred credentials.
Make sure to mark or flag any concerns or questions you may have about a candidate's resume. You can clarify these during the interview.
Provide Skills and Character Tests
Once you have a shortlist of qualified candidates, narrow down your choices even more by taking advantage of pre-employment testing services. Assessing applicants' skills and character before interviewing them will provide your HR team with an idea of their capabilities and characteristics.
Skills and Talent Testing
This type of assessment allows your recruitment team to learn about and measure the basic competencies of an applicant. Providing talents with pre-employment skills testing will also help you choose from individuals who have the right mental aptitude and skill set to take on the tasks related to the open position.
Learning about the character of your employees is important in ensuring a harmonious workplace. There are two types of assessments that you can provide shortlisted candidates to learn more about their personalities.
Personality Test
Providing a
personality test for job applicants
will allow your recruitment team to make better hiring decisions. This assessment provides your hiring professionals with objective and valuable data regarding candidates' behavioral patterns, allowing them to impartially assess every individual.
Integrity Test
An
employment integrity test
helps you screen candidates based on their trustworthiness and dependableness so you can avoid hiring any deceitful individuals. This type of assessment also saves your organization from any instances of violence, theft, and hostile behavior.
Interview Shortlisted Candidates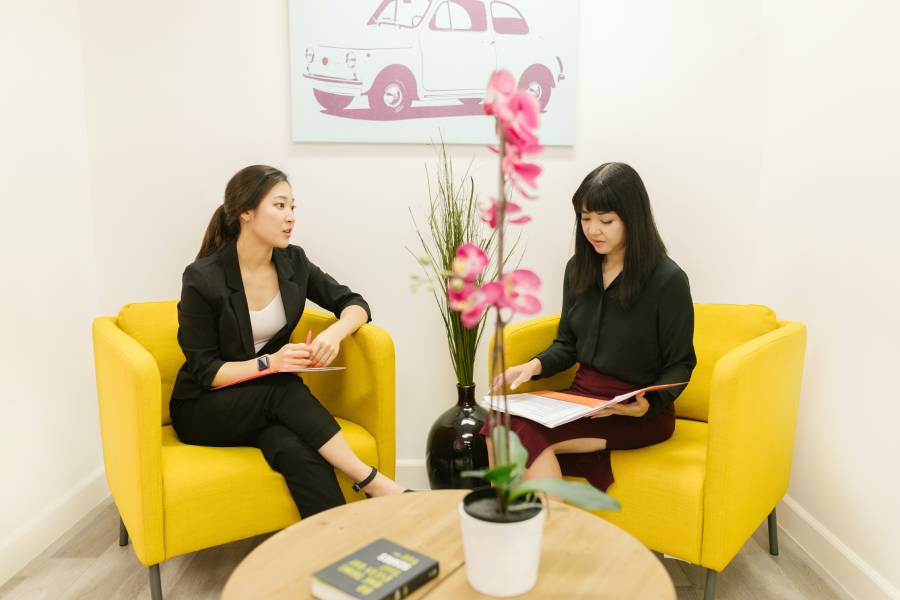 After screening candidates and having them answer your assessments, you should get to know them better through an interview. You should also use this opportunity to clarify any information on their resumes and learn more about their previous job experience.
Aside from learning about the hard skills of an applicant, which are essential to the job, you can use the interview to see if they are culturally fit for your organization. Finding out if an individual can adapt to your company's existing culture will allow you to keep your workplace peaceful and coordinated.
To make the interview process easier for all parties involved, you can conduct it online so you do not have to travel and spend time in traffic. You can take advantage of video conference calls, as they are the best alternatives to face-to-face interviews. Just remember to do the following tips for a successful interview session:
Be prepared
Provide the necessary details beforehand
Dress your part
Be polite and professional
After interviewing your shortlisted candidates, you might have an initial list of who to hire. Make sure you are hiring the right person by conducting an employment background check on your chosen candidates.
Checking your applicants' backgrounds before hiring them will help you verify the details that they have provided during the recruitment process. With a background check, you can confirm details about a candidate's:
Identity
Credentials
Criminal record
Financial history
Employment history
Background checks can also provide you with the following benefits:
Better quality of hire
Improved safety and security
Reduced employee turnover rates
Once you have chosen an employee to hire, you should send them a job offer right away. However, you should remember that the applicant may not always accept your offer.
For a better chance of it having accepted, your job offer should be desirable enough so that the applicant will not pass up the opportunity to work with your company. You should also be ready to negotiate salary and benefits.
If the candidate you chose accepted your job offer, your next step in the recruitment process is onboarding. This is the last part of your end-to-end recruitment process and where the real work begins.
By now, you should have a new hire onboarding process wherein you provide the new employee with a positive experience right away and help them transition into your company. Introduce them to the company culture and the team members they will be working with the most. Additionally, you must introduce them to the systems and processes they will be using for their tasks.
Establish an Organized Recruitment Process and Help Your Business Grow
Implementing an established recruitment process for your organization can help you address your hiring needs immediately. You can also use your recruitment process to help your business grow and expand faster and more efficiently, allowing you to become one step closer to success.